Donor Schools
Project Cicero would not be possible without the 100+ participating schools who run book drives for the annual book distribution.
2023 Dates
March 2, 2023 Box Drop-off
March 6-9, 2023 Book Collection
March 9-10, 2023 Box Pick-up
March 11-12, 2023 Teacher Attending Book Distribution
We CANNOT ACCEPT donations of deaccessioned library books.

How to assemble a flat box for book packing:
How to sort and pack donated books: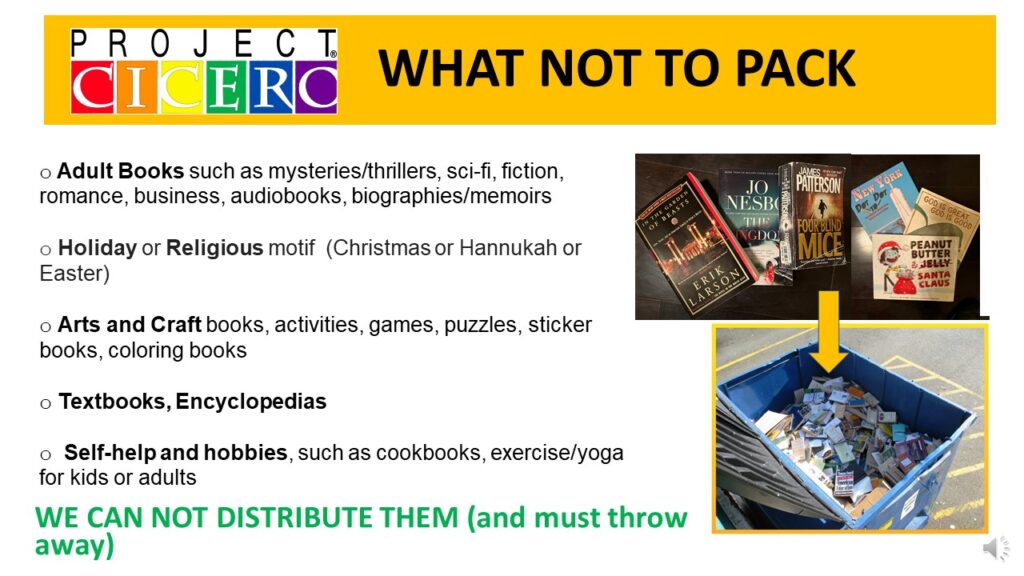 For additional information, contact us at info@projectcicero.org.